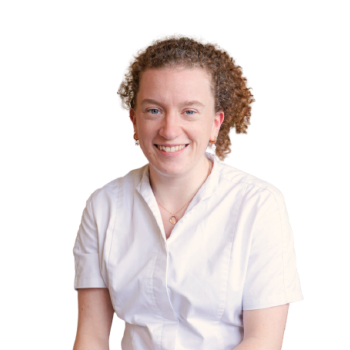 Registered Osteopath. Master of Osteopathy (M.Ost) at University College of Osteopaths 2019
Lizzie grew up in Northamptonshire, and moved back after completing her M.Ost degree at the University College of Osteopathy (Formerly the British School of Osteopathy) in London. She has also completed a postgraduate to become a specialist paediatric osteopath.
Lizzie is happy to treat a wide range of patients with different musculoskeletal conditions, and has a particular interest in treating babies, children, and pre/post-natal mothers having completed a PG Cert in Specialist Paediatric Osteopathy. Lizzie combines a structural approach to osteopathy with visceral, cranial and functional techniques, depending on the cause of the symptoms and age of the patient.
In her spare time, Lizzie enjoys exercising, dancing and CrossFit.